WILLIAM SHAKESPEARE
Alexander Laube (dir.)

16/17 & 19th September 2021
Performed in English – French surtitles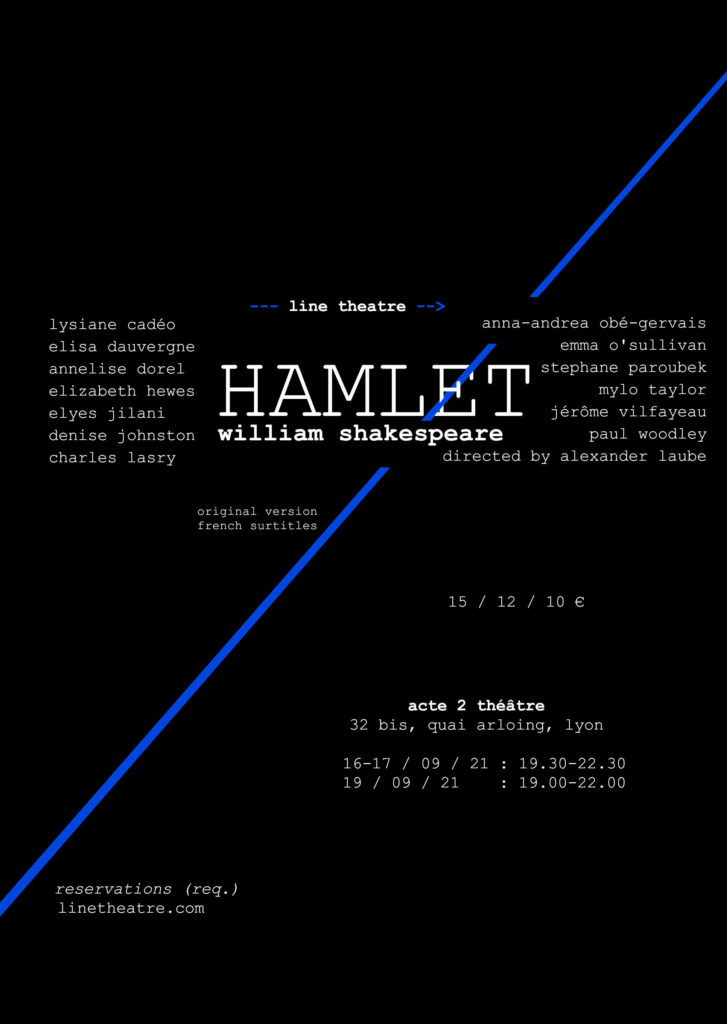 A murder mystery, a horror story, a tale of revenge and of love and lust, of incest and of spying, of flattery and truth-telling, of repentance and of corruption.
Hamlet is an extremely complex play which has given rise to many interpretations and a quite extraordinary amount of speculation, academic and otherwise about its meaning(s). The poetry is accomplished and at times soars into the heavens. It has left in everyday language, traces, quotations and images which are now part of our daily life and conversation.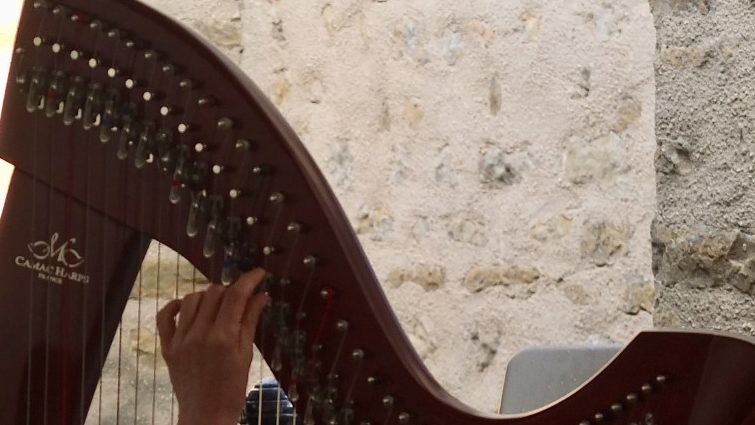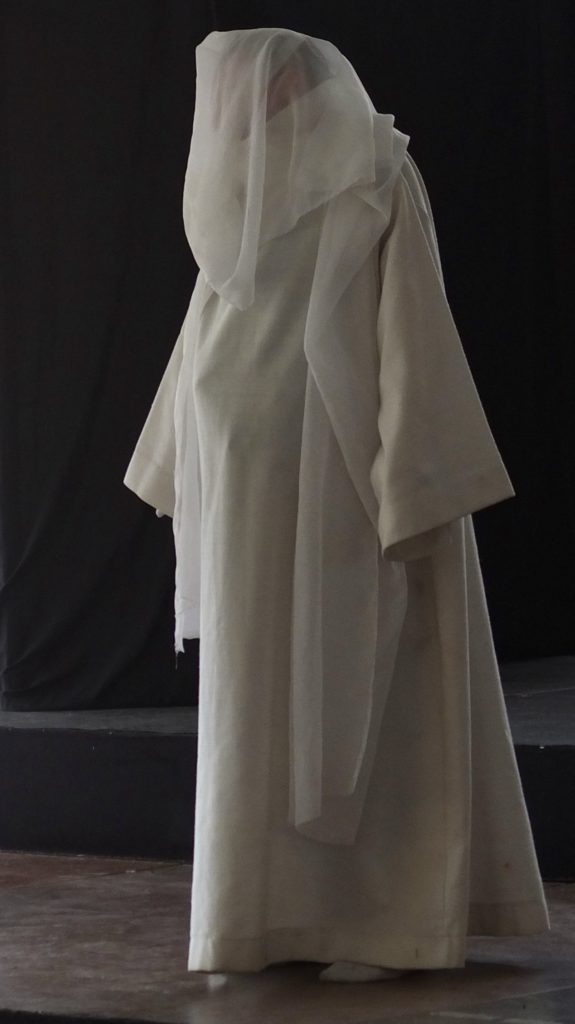 There are also quite a few good laughs along the way!
With
Lysiane Cadéo
Elisa Dauvergne
Annelise Dorel
Elizabeth Hewes
Elyes Jilani
Denise Johnston
Charles Lasry
Alexander Laube
Anna-andrea Obé-Gervais
Emma O'Sullivan
Stephane Paroubek
Mylo Taylor
Jérôme Vilfayeau
Paul Woodley
Crew
Hannah Ballanfat
Karen Jay
Alyx Laube
Tatiana Laube
Viktorija Zarko
At
Acte 2 Théâtre
32bis, Quai Arloing
Lyon 9
Full price: 15€
Reduced (unemployed/students/retired..): 12€
Group full price (five people and over): 12€
Group reduced: 10€